Women in History Month
March 2014 Honorees
Craven County Public Library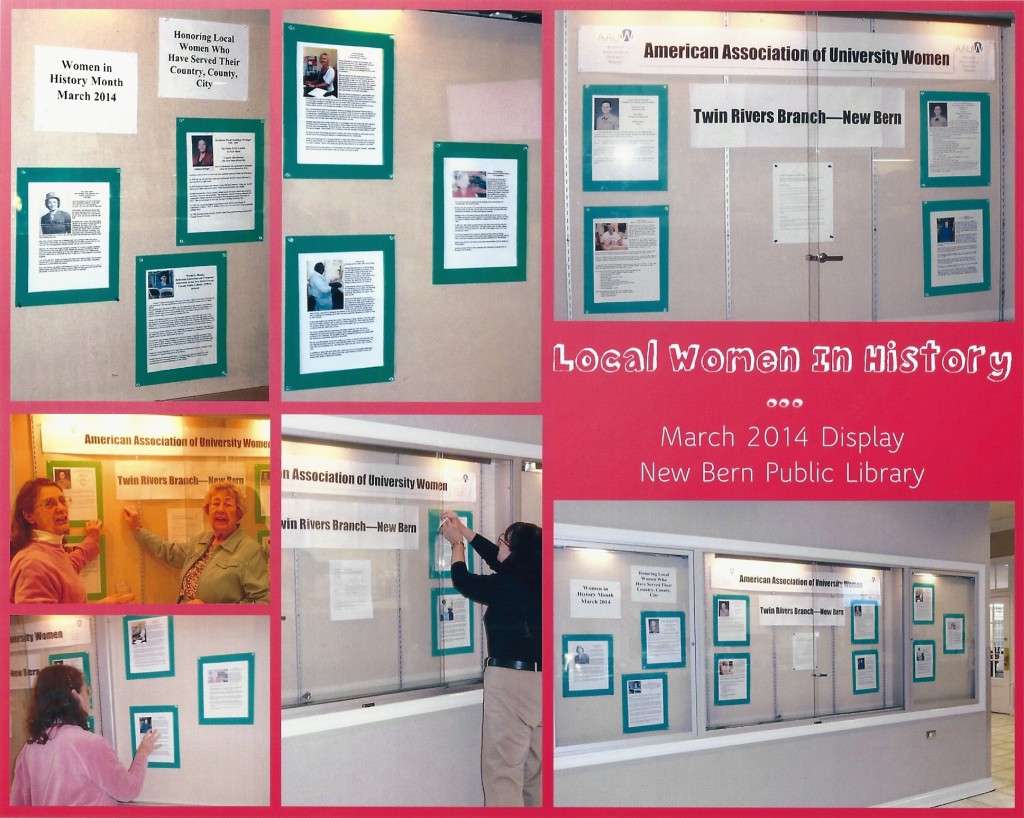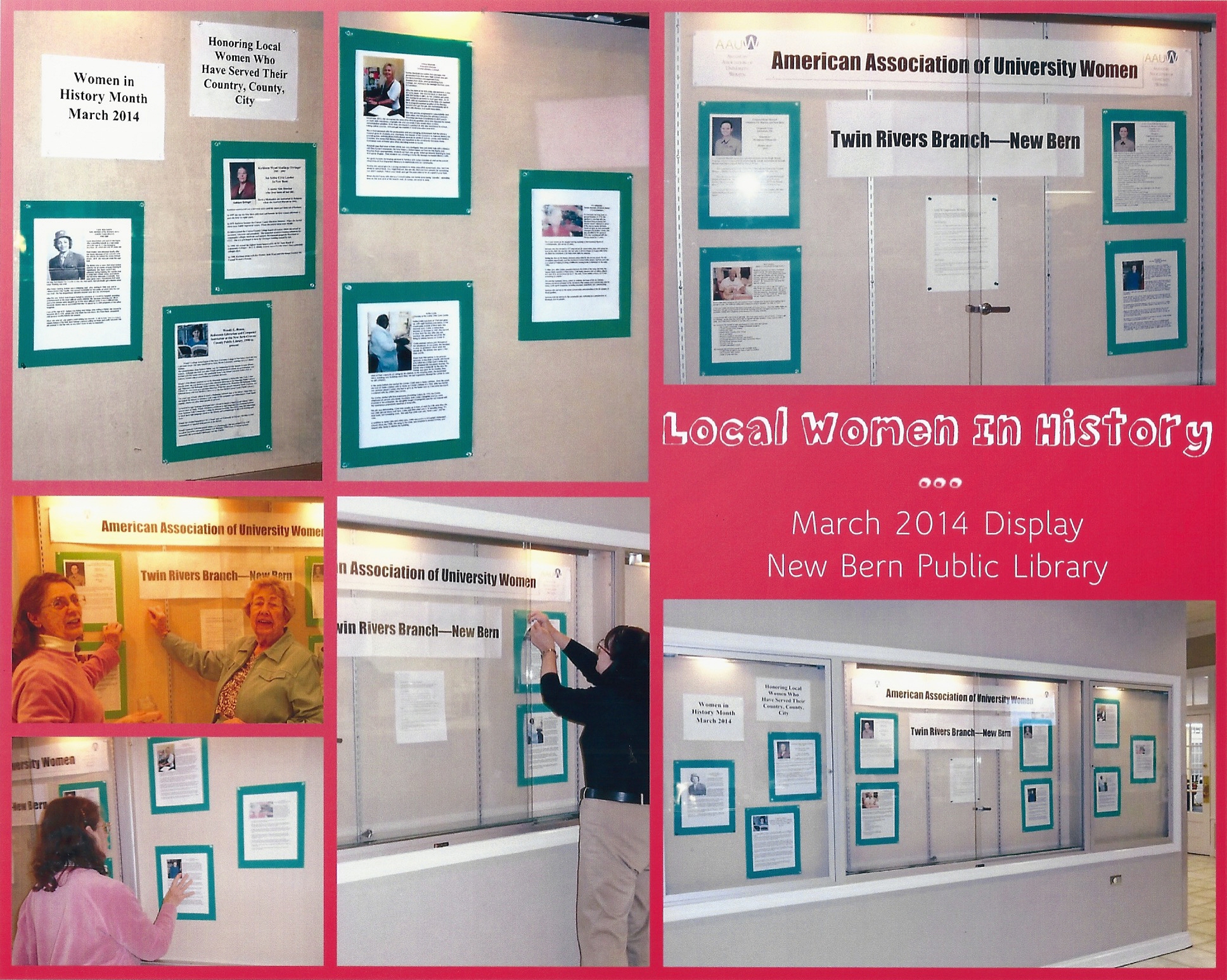 ---
HONOREE INFORMATION
Lance Corporal Kristin Stonerock
volunteers for Marines and New Bern
Originally from:
Sullivan, IN
Education:
Edgewood High School
Marine since:
February 13, 2012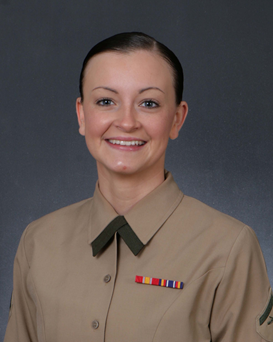 Lance Corporal Stonerock is a radio operator, currently working as an administrative clerk, with Alpha Company, Marine Wing Communications Squadron 28.
She is serving as an appointed representative of the Single Marine Program, which is responsible for improving the moral and welfare of all single Marines and Sailors abroad MCAS Cherry Point through quality of life initiatives, community involvement and volunteer opportunities, and recreational opportunities.
She contributes to MCAS Cherry Point and surrounding communities through the following Single Marine Program volunteer opportunities:
Carteret County Animal Shelter
Toys for Tots 2012 and 2013 (New Bern, Morehead, Havelock, Beaufort, and Pamlico County)
Special Olympics Basketball (New Bern)
Neuse River Senior Games 2013 (New Bern)
Neuse River Senior Triathlon 2013 (New Bern)
Veterans' Retirement Community (Newport)
Breakfast with Santa (Annunciation Catholic School) 2012 and 2013
UPAC Valentine's Ball 2013 (New Bern)
Carebridge Valentines Senior Dance 2013 (New Bern)
Guitar Pull 2013
Golf Tournament 2013
Poker Tournament in New Bern 2013 (New Bern Civic Theatre)
Smart Start Foot Race (New Bern)
Dragon Boat Races (New Bern and Oriental)
Lance Corporal Stonerock enjoys volunteering for her unit specific functions.  These include the family days, barracks bashes, and Christmas parties. She also loves dancing, participating in beauty pageants, and making a difference in the world. After the Marine Corps she hopes to become a registered nurse and travel around the world.  Lance Corporal Stonerock's efforts will focus on administering health care to people in nations with limited health care accessibility.
---
Corporal Kristi Mitchell
Volunteers for Marines and New Bern
Originally from:
Johnstown, PA
Education:
Westmont Hilltop HS
Marine since 2009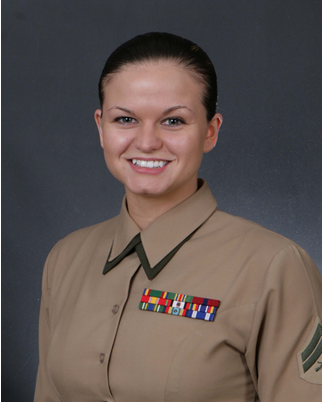 Cpl Mitchell serves as a Unit Representative for the Single Marine Program, which is responsible for improving the morale and welfare of all single Marines and Sailors aboard MCAS Cherry Point.
Cpl Mitchell contributes to the City of New Bern through her work at the Coastal Women's Shelter, working at the safe house and manning the crisis line.
Cpl Mitchell also has volunteered with meal preparation at the Ronald McDonald House of Greenville and has volunteered at the Carteret County Humane Society. She is currently organizing a base wide fundraiser, HITT for Heroes, aboard MCAS Cherry Point to benefit the Wounded Warriors Battalion-East.
Cpl Mitchell enjoys time with her dogs, Beau and Copper. She also enjoys working out and spending time at the surrounding beaches with her fiancé.
---
Kathleen Wyatt Stallings Orringer
1918 – 2004
An Active Civic Leader
In New Bern
A native New Bernian
who lived here all her life.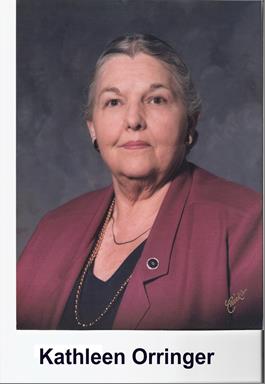 Born a Methodist, she converted to Judaism when she married Harold in 1943.
Kathleen and Harold ran a discount store until the chains put them out of business.
In 1957 she ran for New Bern alderman and became the first woman alderman, a post she held for eight years.
In 1971 Kathleen became the Craven County Elections Director.  When she started there were 14,000 registered voters.  When she retired there were 50,000.
Kathleen joined the Craven County College board of trustees where she served as secretary, treasurer and president.   She launched extensive training initiatives for community colleges statewide and campus development programs flourished at CCC.  She was privileged to have the Orringer building named for her.
In 1988, she earned the highest honor bestowed by the NC State Board of community Colleges – the I. E. Ready Award, named for the State's first community colleges chief.
In 1988, Kathleen along with Bev Perdue, Beth Wood and Ella Bengel founded the Coastal Women's Forum.
---
Wendy L. Rosen,
Reference Librarian and Computer Instructor at the New Bern-Craven County Public Library, 1998 to present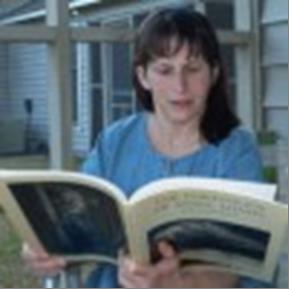 Wendy's college career began at the State University College at New Paltz, where she was a pre-med major. She then transferred to Stony Brook University, earning a B.A. in Liberal Studies.
Her grandmother, Rose Beldner Miller, was the inspiration for her decision to enter library science.  Although she died soon after Wendy entered graduate school, her grandmother was thrilled with the career choice. She graduated from Long Island University with a M.S. in Library Science and a concentration in academic libraries.
Wendy's first library position was at the Stenotype Institute in Hicksville, New York. A few months later, she was hired as a part-time reference librarian at the Plainedge Public Library and Plainview-Old Bethpage Public Library. She worked at the Plainview-Old Bethpage Public Library for nine years as a reference librarian. When her parents moved to North Carolina, she followed them, and was hired as a librarian at the New Bern-Craven County Public Library.
Ten years ago, Wendy offered to teach a Beginning Internet class at the library. Since then, she has helped the library to develop a wide range of free computer and tablet classes. These highly popular classes are often filled months in advance.
An interest in sign language developed into a dream to obtain a sign language degree. After several years of study, Wendy obtained a certificate in sign language interpretation/deafness from Spokane Falls Community College by distance learning. She enjoys using this knowledge to teach basic sign language classes at the library and communicate in sign with hearing and Deaf.
Wendy has studied Spanish at UNC, Chapel Hill and University of Georgia. She likes to also communicate in Spanish with patrons at the library.
Wendy's personal interests include piano and photography. She has studied piano with Avraham Sternklar and enjoys classical and Baroque. Other areas of interest include: astronomy, the near-death-experience, and the Titanic.
---
Ethel Sampson
Makes a Commitment through Service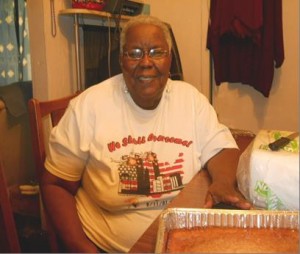 Reverend Sampson has lived in Duffyfield most of her life. She joined the NAACP in 1957.   In 1962 she met Dr Martin Luther King.  She raised ten children with her husband Johnnie, eight theirs and two foster. Her life has been given to helping people. "I love people".  Mr. Sampson says she loves the hell out of them.
She did leave in 1951 at age 18 to work in New Jersey at a uniform factory. With her first paycheck, she joined the union.  She got a raise she asked for.  She learned a trimming machine no one else could use.  While there she got 18 girls to register and vote.
Back in New Bern during the 50's she pushed a baby carriage from house to house getting black people to vote.  She believed voting was a means to achieve equality: "no vote, no voice".
In the early sixties she lived in the black community of Craven Terrace.   They had neither lights nor trash bins.  She got young women to picket the Housing Authority until lights and trash bins were provided.  Today she is Chairman of the Board of the Housing Authority.
Young people still come to her to get help.  She never gives advice, she just listens.  "I have a gift for listening."  By the time they leave they've figured out their problem.  If they need to write a letter, she'll help them compose it, but they have to write it.
Ms. Sampson has served on and volunteered on many New Bern groups
The Craven Community College scholarship program
Craven County Voters League
Democratic Party
Eastern North Carolina Civic Group
Weed and Seed
Resource Center in Vanceboro
Craven County Social Services and Hospice
Community Resource Council and Concerned Citizens
Nursing Home Advisory Board
Housing Authority
Greater Duffeyfield Council
Ms Sampson has received awards for her volunteer work:
A Daily Point of Light by the Point of Light Foundation
KFC Colonel's Way Award
Order of Long Lear Pine
---
ELLA BENGEL
New Bern Alderman and Mayor
1926 – 2012
Ella Bengel spent 10 years as an Alderman representing Ward 5 and 4 years (1985 -1989) as the first and only woman to serve as the Mayor of New Bern. She told the other Aldermen that "New Bern is the garden spot of the world. We must improve it. Make it attractive and people will come." She also wanted to save some of New Bern's historic buildings that she saw being torn down.
Mayor Bengel worked to find Federal grants to assist with parks and recreation, tax incentives for industry, and to end corruption. She "cleaned up" the city. During her term, Mayor Bengel helped to expose the city's utilities kickbacks and called for an investigation into the hospital's "ham scam" that ended with 49 grand jury indictments and numerous resignations.
Bengel was born in 1926 in Trenton, North Carolina and moved to New Bern when she was 5 years old. She was the youngest of eight children. She loved to jitterbug in the ballroom at Stanley Hall where she won many prizes. She also loved to go to dances at the Women's Club Building at Union Point.
She married Richard Earl (Buddy) Bengel Jr. when she was 16 and he was 17. Buddy ran the R.E. Bengel Sheetmetal and Roofing Company in New Bern for 50 years. Ella was his secretary.
Before she entered politics she was active in the New Bern Woman's Club and was Chairman of the International Division, which focused on world events. Ella was honored as the Woman of the Year by the New Bern Woman's Club in 1976. She was also on the Board of Recreation.
She started out as a Democrat, but switched to Republican. She was a charter member of the Craven County Republican Woman's Club.
During New Bern's 300th anniversary, Governor Beverly Purdue recognized Bengel's service to New Bern by presenting her with the Order of the Long Leaf Pine, which is presented to people who have a proven record of extraordinary service to the state. In a 2010 interview with the Sun Journal, Bengel attributed her desire to serve people to her Christian faith. "I always wanted to serve the public. It's better to give than receive."
---
Hattie Cobb
Founder of the Cobb Child Care Center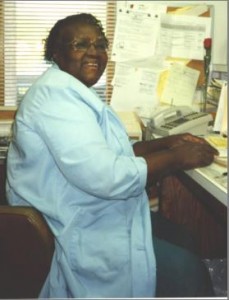 Hattie Cobb was born in 1924 and grew up, with eight brothers and sisters, in the countryside outside of New Bern. She married Isaac Cobb, a native New Bernian, on October 2, 1949. She moved to New Bern the day after she was married. She spent the rest of her life living in various houses on Cedar St.
Cobb worked various jobs throughout her adulthood. At one point, she decided to pray for guidance about what she should do. The answer was open a day care center.
Cobb took that answer to her prayers seriously. In less than a month, she found a location for a Child Care Center and had obtained the necessary license. The Center was a nonprofit. By the time the Center was open for six months, they were at their capacity of caring for 24 children. In the ensuing years, she expanded twice, building new buildings each time. The last expansion allowed the Center to care for 220 children.
In the years before she started the Center, Cobb took in foster children. Over the years she had 63 foster children with as many as 5 foster children at a time. After the Center was opened about 3 years, she had to give up the foster care as it became too much combined with the Child Care Center.
The Center started with five employees (including Cobb). By 1993, the Center employed 24 people plus family members. Both Cobb's daughter and son were involved in the enterprise. Her daughter taught kindergarten and her son helped with the voluminous paperwork required of nonprofits.
The job was demanding. Cobb was usually up at 4am, at work by 5:30, and often the last child did not leave until 7pm. Cobb said that child care is "a beautiful thing." It's hard work, but rewarding work. She said that child care was "God's care", not her care.
In addition  to foster care and child care, Cobb was active in St Cyprian's Episcopal Church since the 1950s. She sang in the choir, was involved in Sunday School, and helped raise funds to restore the building.
---
Laura Mae Dufore
Early Member of the Women's Army Auxilary Corps (WACC)
1903-2007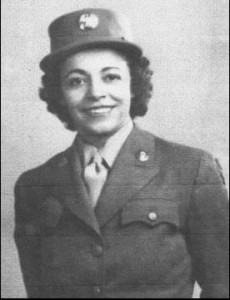 Laura Mae Dufore was born in Michigan. After supporting herself as a hair stylist since the age of 17, she moved to Stockton, CA. when she was 39 years old.
Pearl Harbor was attacked shortly after her move. Because of her concern over the attack, she joined the newly formed WAAC. At 39, she was just under the age limit.
The WAAC was so new, that when Dufore went for her six weeks of basic training in Oglethorpe, GA, there weren't any uniforms! During training, the recruits had to wear their civilian shoes, and initially did not have raincoats. Eventually, they were given men's mackinaws that were too big, but helped the recruits to stay dry and warm. Recruits finally got uniforms when basic training was over.
After basic training, Dufore was a shipping clerk, who, starting in 1944, was sent to various posts in the Pacific. She served honorably for two years, at which time the war was over. The War Department allowed anyone over 40 to be discharged.
After the war, Dufore took it upon herself to volunteer at a local VA hospital, providing entertainment for the most difficult wards (mental, TB). Because rationing was still on and some people were afraid to go to the more difficult wards, it was a difficult task. However, Dufore was so successful that the VA asked her to start programs at two other hospitals.
Even at the age of 91, Dufore was trying new things. After visiting a friend, she moved to Newport, NC in 1995, where she only knew the one friend. She lived there, unassisted, until several months before she passed.
When she was 101, she spent a year writing her memoir, "A Life So Full." She became a weekly fixture at the New Bern Farmer's Market selling her book and crafts because she still wanted to pay her way so she didn't have to rely on taxpayers.
---
EVA SERMONS
Former Member, Havelock Board of Commissioners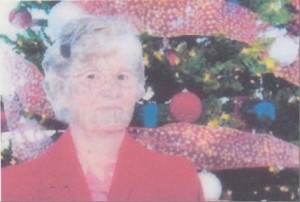 Eva Sermons has long been a ground breaker. In 1972, she applied to volunteer with the Havelock Rescue Squad, but women weren't allowed to serve in the rescue squad.
Sermons would not give up and eventually changed city leaders' minds. She was admitted to the squad in 1976. She volunteered with the rescue squad for 11 years.
She is best known as the longest-serving member of the Havelock Board of Commissioners. She served 29 years.
Sermons was first elected in 1977 and served 28 consecutive years until losing her seat in the 2005 city election. Her last year of service began in August 2006 when she filled the remainder of Al Reid's term after he resigned.
During her time on the Board, Sermons advocated for the rescue squad, the city recreation department, and the Havelock-Craven Public Library. Sermons says she is proudest of helping to bring a Britthaven nursing home to Havelock in the early 1980s.
In 2006, Gov. Mike Easley awarded Sermons the Order of the Long Leaf Pine, the highest North Carolina civilian honor. "I felt really honored that my fellow citizens had seen fit to recommend me for it," she said. "It was totally a shock, but it was something to cherish."
She and her husband, Henry, raised six children. Because of her six children, Sermon served as president of the Havelock Little League and in leadership roles for many youth sports programs, including baseball, basketball, and cheerleading.
Sermons also served on the water conservation subcommittee of the NC League of Municipalities.
Sermons said her service to the community was motivated by a genuine love of Havelock and its people.
---
Donna Marshall
Executive Director, Craven Literacy Council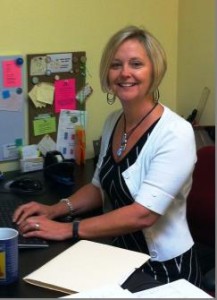 Donna Marshall is a native New Bernian. She graduated from New Bern High School and got her BA in business management from Appalachian State. After graduating from college, she worked in the Raleigh-Durham area in insurance.
After the birth of her first child, she become a stay at home Mom. She moved back to New Bern with her family in 2001. As her children got older, she wanted to go back to work part time. So, in 2009, with no experience in the field, she applied for a program assistant position at the literacy council and got the job. She immediately fell in love with literacy and adult education.
She has quickly progressed in responsibility and education. She became the Literacy Council's Volunteer Services Coordinator in 2010 and in December 2012, she accepted the executive director position. Since she enjoyed the hands on work with volunteers, originally she was uncertain if she would enjoy a more administrative position. Over time, she found it a perfect fit. She also went back to school, taking online courses, and just got her masters in adult education from ECU.
She is most pleased with the professional and encouraging environment that the Literacy Council gives its students and volunteers. The mission of the Council is to improve literacy by providing free, individualized instructional services to adults in Craven, Jones, and Pamlico Counties. She notes that literacy rates are important to the community because many businesses look at those rates when deciding where to locate.
Marshall says that most of their clients are very intelligent, they just need help with a literacy skill they haven't mastered. The tutor helps a student figure out how he/she learns and teaches them appropriately. Students set their own goals, which go beyond learning to read and speak English. Their students are creating a better life through increased literacy skills.
Her goals include increasing services in Pamlico and Jones Counties as well as the overall awareness of how important literacy is to individuals and our community.
Advice she would give to a young woman is to make education paramount. Also, don't be afraid to switch fields. You might find out, like she did, that you have passion for something you didn't expect. Follow your heart, and get the education to be an expert in your field.
When she isn't busy with Literacy Council duties, her family loves being "aquatic", spending time on the river and at the beach. And, of course, she loves to read.