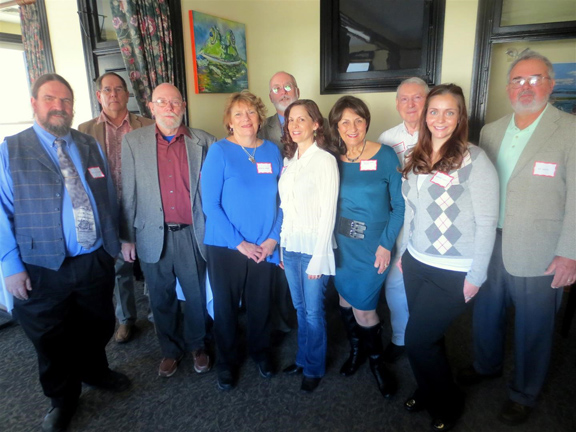 Our 9th annual Local Author's Luncheon was held on Saturday, January 30th, 2016 at the Chelsea Restaurant on Middle Street in downtown New Bern. This year's featured authors included:
Peter Azzole – Hell to Pay
Brenda Harris – Poultry at Lavender College
Sam Love – Converging Waters
Leslie Tall Manning – GAGA
John Lee Martin – Zero to Sixty in Sixty Years
Bridget Platt – Daddy's Deployed
Michael Richard – Tobit's Dog
Simon Spalding – Food at Sea: Shipboard Cuisine from Ancient to Modern Times
Patricia Stroh – The ABCDEFG Disorder
Ed Wall – When the Bobber Jiggles
Proceeds from the luncheon enable a scholarship to women at Craven Community College targeted toward women who have had a gap between high school and college perhaps due to employment or child rearing, etc.  Also a scholarship is given to a middle-school girl going to Science Camp in Havelock offered in the summer.